The social stigma surrounding mental health treatment is one of the primary reasons for people shying away from receiving proper psychological care. According to the Centre for Addiction and Mental Health, only half of the Canadians who have experienced mental illness have received adequate care. Also, it is estimated that around 75% of the children affected by mental health disorders do not receive the treatment and care they need. Psychotherapy treatment is important to overcome addictions, handle trigger points, release emotions, learn techniques to cope with emotional and mental challenges, and change your perspective towards life.
Affordable Therapy in Canada
A psychologist can help overcome psychological issues. They help people of all age groups live happier, more productive, and healthier lives. Additionally, a psychotherapy treatment is a collaboration between a patient or an individual and the psychotherapist. Thus, a psychotherapist would help you learn skills to cope with any mental and emotional challenges that may arise in the future.
Looking for services related to this subject? Get in touch with these experts today!!
Experts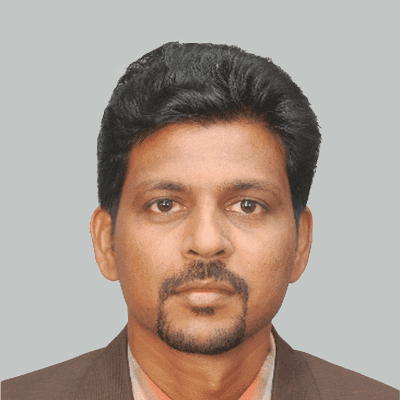 Davis Emerson
India
Psychologist
Experience: 6 years
Addictions
Adolescence issues
Anxiety
Bullying
Relationship Counselling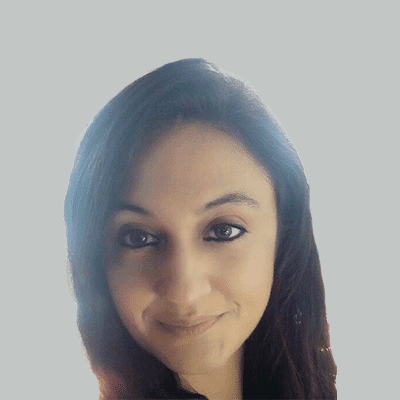 Manveen Kaur
India
Psychologist
Experience: 9 years
Adolescence issues
ADD/ADHD/Autism
Anxiety
Body Shaming
Bullying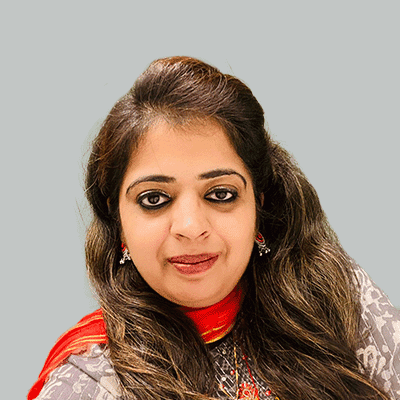 Esha M. Puneyani
India
Psychologist
Experience: 14 years
Addictions
ADD/ADHD/Autism
Adolescence issues
Anger Management
Anxiety
Introduction
Accessing affordable mental health therapy is a crucial task. Unlike common illnesses such as cold, viral flu, etc., mental conditions such as depression and anxiety can take time to heal. The therapy cost is one of the prime concerns; however, patients living in cities or near institutes can avail themselves of psychotherapy counselling at low costs.
According to the Canadian Mental Health Association, 1 in every 5 people in Canada experiences a mental health problem such as depression, anxiety, etc., every year. These patients need help to cope with their relationship troubles, the death of a dear one, stress, or substance abuse. Thus, when you are stuck between choosing public therapy with a large queue and gaining quick access to expensive therapy, psychotherapy counselling is an affordable option that provides a supportive environment to the patient and the psychologist. Psychotherapy can help you overcome nervousness, as psychologists are trained professionals who have expertise in diagnosis, assessment, and treatment of mental health issues. The Centre for Addiction and Mental Health have observed that many Canadian citizens still do not receive the care they need.
Why is Therapy Important?
Psychotherapy is also called talk therapy and has helped many individuals overcome the pain from their pasts and cope with it in the future using specific strategies. A psychotherapy treatment would also help an individual define the goals and their aim in life. A psychotherapy treatment or counselling is an important treatment mode for many psychological problems such as depression, persistent anxiety, etc. People suffering from depression commonly have low self-esteem, low focus, and a lack of interest in activities and people. People suffering from anxiety are always anxious and fear a situation or an object. Thus, psychotherapy counseling can help people or individuals manage and overcome these emotional and mental problems.
Benefits of Therapy
People opting for psychotherapy treatment share their emotions with the psychotherapist, who provides a fresh perspective on the issue. These professionals give a new perspective on the emotions, mood, and behaviour of the individual and help them understand their own emotions better. A therapist would also teach communication skills to patients to help them express emotions better and promote relationships, self-esteem, and confidence. Some of the benefits of psychotherapy treatment are as follows:
Helps overcome depression – A psychotherapy treatment helps an individual overcome depression as it is one of the most common mental health conditions. The treatment usually relies on emotional support and trusting the other person. A psychotherapy treatment helps the individuals overcome a depressive disorder, seasonal affective disorder, and dysthymia.
Helps overcome anxiety – Anxiety is different from occasional stress. People suffering from anxiety often find themselves on edge all the time. They think that something terrible will happen, even if there is no such impending situation. Clinical anxiety is a chronic condition. Some of the types of anxiety that can be treated with psychotherapy treatment are social anxiety, phobias, intense anxiety, and selective mutism.
Overcome compulsion disorder – Many people often insist on compulsive actions to overcome stress caused by their obsessions. A mental health professional can help treat obsessive-compulsive disorder, hoarding, trichotillomania, etc. The professional would provide the patient with productive alternatives to deal with such compulsions and help individuals break the stress cycle.
Communicate effectively – A psychotherapy treatment would also help patients improve their relationships with others. These professionals help people open up to others and communicate effectively. People use psychotherapy as a treatment option to understand an individual's perspective on relationships and the problems that arise from these relationships. Some of the types of relationships that psychotherapy counseling can help with are family therapy and marriage counselling.
Overcome emotional challenges – Every individual faces emotional challenges, and psychotherapy counselling can help overcome such experiences. If people are vocal and keen to improve their mental health, they can prevent bigger emotional and mental problems in the future. Thus, therapy can help an individual improve the quality of life and eliminate the effects of mental illnesses. 
Cost of Therapy
Cost is considered one of the key barriers to mental health treatment. After the introduction of the Affordable Care Act and other favourable regulatory reforms, access to mental and behavioural health services has improved. A mental health patient requires around 5 – 10 sessions with a professional. The average cost of therapy is around USD 100 – USD 200 per session. Some of the factors that affect therapy cost are:
Cost of the therapist (fees of the therapist) – Highly trained therapists charge more per session.
Location of the therapy – Therapists stationed in large metropolitan cities usually charge more.
Insurance coverage – People who have insurance coverage would be charged less than the others.
Therapy sessions length – The length of the therapy session influences the cost of therapy.
Specialization – The cost of a therapist is higher when he specializes in treating patients with challenging conditions.
Does Healthcare Insurance Cover Therapy?
With a rise in the number of people suffering from mental health problems such as anxiety, depression, mood changes, etc., there is a corresponding rise in the number of people seeking professional help to overcome such emotional crises. If a health insurance policy with a health maintenance organization or any other managed healthcare plan exists, such a policy usually covers mental health expenses. Still, mental health treatment can be expensive, and it is not necessarily affordable for everyone. As mentioned earlier, the therapy cost would include many aspects such as the therapist's fees, drugs required, if any, etc. Thus, financial constraint is an important factor that leads to the underuse of mental health services.
How to Find Out If Your Health Insurance Covers Mental Health Services
Some of the steps to find out if the health insurance covers the mental health services are as follows:
Look for the exact wordings of the educational requirements of the healthcare professional defined in the policy.
Search for professionals who fit within the given requirements and designations as stated in the policy.
Seek help from a mental health professional if you intend to work on some specific areas mentioned in the policy.
Also, if you are unable to opt for private help, you can get in touch with your organization's HR department and connect with a program that offers similar benefits.
Types of Treatments Covered by Health Insurance in Canada:
The widely practiced form of psychotherapy treatments are as follows:
Cognitive Behavioural Therapy (CBT) – This is a goal-oriented therapy that focuses on the link between an individual's thoughts and actions.
Psychodynamic Therapy – This therapy emphasizes understanding the current and past events and relationships to improve your life.
Dialectical Behavior Therapy (DBT) – In this therapy, the professionals would help you learn the skills to regulate your emotions, handle stress, and improve relationships. DBT is a type of cognitive behavior therapy. 
Experiential Therapy – The professional would focus on an individual's nature and emphasize positive behavior for self-exploration.
The psychotherapy treatments covered by the Central Government of Canada are as follows:
Health Canada – This covers short-term counseling for Inuit and First Nations people. The organization used to have an approved list of healthcare providers, but currently, they do not have such a list. Mental health services are incorporated in the existing health services, for instance, community health centers where you have access to health services.
Veterans Affairs (VA) – This provides case management services to the members of Canadian Forces and RCMP and their families. The providers are paid via private insurance providers, namely, Medavie Blue Cross, under Canada's federal government.
Best Virtual Therapy and Online Counselling Service
Considering the pandemic where regular counseling is required for some patients, many online portals offer to listen to your issues, understand the causes, and help you overcome emotional and mental challenges. According to the American Psychological Association (APA), online therapy is helpful in the same way as meeting a therapist in-person. However, the APA cautions that patients with more serious mental health conditions such as substance abuse, schizophrenia, etc., need more attention and care than remote treatment offers.
United We Care is one such organization that gives you access to a trusted place when you need it the most. The professional team at United We Care provides advice, guidance, and support and helps you overcome your problems. The company supports communities and aims to positively impact the world with its effective mental health treatment plans.
Unlock Exclusive Benefits with
Subscription