Anger management classes help individuals cope with their rage by improving their ability to identify stressors. Early initiation of the anger management process prepares an individual to detect the triggers that result in emotional and physical agitation. Anger management enables the person to adopt a constructive approach to handling stressful situations by keeping calm.   
Anger Management Classes to Control Outbursts of Rage 
We need to understand that anger is an emotion, which is as normal as love, compassion, and sadness. However, anger may become a serious concern if a person cannot control it. Anger management classes empower participants with strategies that are useful for controlling rage and diminishing anger outbursts. In essence, anger management classes teach the person how to identify stressful situations and react more positively.
Online anger management classes are usually group activities. However, in some cases, individual training may be necessary. Group learning is more effective as it helps individuals learn from their peers. Group activities like role play and sharing of experiences enhance learning during anger management classes. 
Individual focus by an expert anger therapist is crucial to maintain the privacy or to allow flexibility of time. The training provided in anger management is part of behavior therapy. Instructors are experts in anger management therapy and have an in-depth understanding of communication skills for healthy interactions.
What is Anger Management Therapy? 
Anger management therapy aims to help an individual detect the causes of stress that result in emotional and physical outbursts of anger. It prepares the person to deal effectively with psychological and physical arousal that usually accompanies anger. The therapy can improve mental and physical health while benefiting the person's career, relationships, and communications.
There are multiple aspects of anger management therapy like:
Cognitive behavior therapy (CBT)

– This is the most effective and common approach to anger management. CBT also forms the basis for designing anger management classes. It also involves Dialectical Behavior Therapy to help individuals take charge of their intense emotions and aggressive actions.

Family therapy

– Family participation becomes necessary if the family members are the targets of anger.

Psychodynamic therapy –

The therapy aims to explore patterns of responses to the triggers of anger.

 
The overall online anger management strategy takes into consideration specific response patterns, in addition to the situational and behavioral aspects.
Looking for services related to this subject? Get in touch with these experts today!!
Experts
"Why Do I Get Angry So Easily?" 
It is okay for an individual to get angry if circumstances or people are causing stress. You may also notice that some people experience anger over minor issues. They are unable to regulate their emotions because of several causes.
Anger can be a result of feelings of deceit, unfair treatment, powerlessness or frustration. One may feel angry because of specific situations like:
Cancellation of a flight or traffic delays

Disturbing memories of past events

Hurtful behavior of a friend, colleague, or a near one

Physical or emotional trauma
The causes of anger outbursts can be internal or external. Lack of coping skills may cause anger issues even in response to minor disruptions. Frequent and intense episodes of anger require appropriate anger management therapy.
Consult an expert anger therapist for online anger management if anger is causing harm to the emotional and physical health or affecting career and relationships.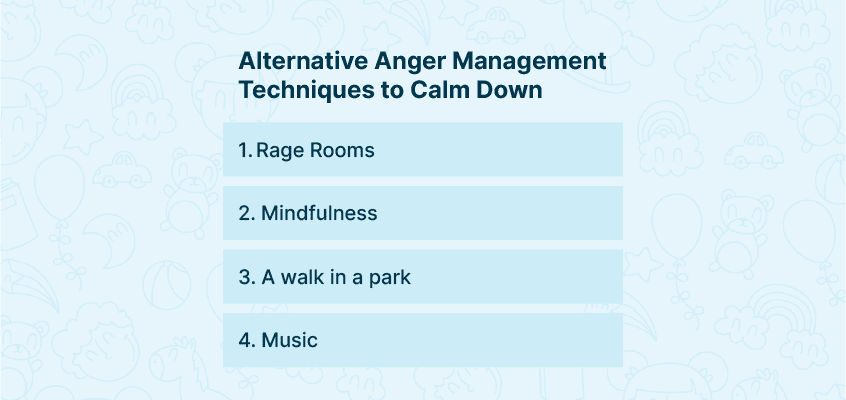 Anger Management Quiz: Assessment and Evaluation of Anger Issues 
There are no specific criteria for diagnosing anger because anger is not a mental health condition. It may have some association with several mental health issues like anxiety, depression, ADHD, a personality disorder. Physicians take into account a variety of behavioral and situational factors for anger management evaluation. However, an anger management quiz can help you understand the extent of the anger issue.
The quiz for anger management test may include multiple questions relating to situations that may result in an outburst of anger. Following is a specimen question and the standard responses:
You find your partner in the arms of a stranger.
You will not be angry.

You may feel disturbed a bit.

You are somewhat angry.

You will be reasonably angry.

You will be very angry.

There will be an outburst of extreme anger.
You will select one option for every question in the anger management test. The anger score provides a detailed anger management assessment.
Best Therapy for Releasing Anger 
The best way to release your anger is to adopt a 'let go' approach. However, one needs to acquire coping skills to deal with arousals and stressful circumstances. Following are a few of the most helpful therapies for controlling rage:
Cognitive behavior therapy (CBT) –

The versatile therapy helps individuals deal with several mental health disorders. In anger management, CBT can help a person identify the triggers that result in intense anger. A psychotherapist can help you learn a more constructive approach to dealing with anger.

Group therapy –

This therapy aims to address isolation, which is one of the effects of chronic anger.

Online anger management

classes offer similar benefits to individuals who are struggling with anger and loneliness. One can also learn practical ways of coping with anger from other participants during group therapy sessions. The group leader may involve family members to improve the outcome in specific situations.  
"How Do I Find Anger Therapists Near Me?"
Choosing an expert and licensed anger therapist is vital to achieving positive outcomes by figuring out the most appropriate treatment that matches the needs of an individual. You can consider selecting any of the following professionals:
Anger management counselor

– An

online anger management therapist

is an expert in helping people practice effective anger management. Individuals can benefit from the experience in making people control outbursts and destructive actions because of anger issues. 

Psychiatrists

– These are doctors with specializations in mental health disorders. They have expertise in administering therapies to treat mental health disorders. They can also consider the use of medication in specific situations.
Experienced anger management therapists assist individuals who struggle with anger issues by improving their anger management and coping skills. Reputed mental health platforms offer an exhaustive directory of licensed anger management therapists. One can select and book a therapist for an online session with no hassles.  
 
Alternative Anger Management Techniques to Calm Down 
Experiencing intense and frequent outbursts of anger can disturb emotional and physical well-being. One can deal with anger by practicing practical anger management techniques. These techniques help an individual calm down and constructively vent the feeling of anger.
Rage rooms

– These aim at helping a person discharge the outburst of anger. Anger rooms can provide temporary relief from anger issues.

Mindfulness

– The mindfulness technique can be effective in coping with rage. It helps an individual improve awareness of the body's functions. Mindfulness can also extend to becoming aware of negative thoughts. This awareness can help prevent outbursts of rage.

A walk in a park

– The simple routine of walking in the pleasant environment of a park can divert anger and other negative thoughts to constructive and positive feelings because of the surroundings.

Music

– Music has a calming effect on the mind. Listening to a piece of soft music will instantly dispel destructive and angry thoughts.
One can also practice yoga postures and deep breathing techniques to calm down.
United We Care is a reliable platform to seek professional assistance and guidance about a vast gamut of mental health conditions. The portal allows safe and convenient access to quality guidance from experts in mental health and wellness and much more.
Visit unitedwecare.com to know more.
Unlock Exclusive Benefits with
Subscription