What does friendship mean? 
Friendship means understanding the other person's likes, dislikes, choices, and being aligned with their thought process. In friendship, there are also expectations, fights, complaints, and demands. It all boils down to comprehending, recognizing, and assisting each other through conflicts. A companion holds a significant place in our lives, the reason for which you adore their company. Real friends are difficult to come by and will always look out for you. They say, obtaining genuine friendship is a wonderful gift.
It's intuitive to seek human company because humans are primarily social animals. It is easy to overlook the signs that somebody does not want to be your friend, whether the person is new or somebody who has been in your sphere for a longer time. Friendships can be incredible as they provide people with a support system, which helps them feel confident in dealing with the many emotional aspects of life. 
While friendships can be influential, people's perspectives of each other can change over time. Individuals don't always want companionship, whether it's receptive to recent life circumstances, the passing of time, or a host of other factors. You will ultimately lose touch with several of your friends, and you must accept this at some point. 
Things To Consider Before Approaching Someone for Friendship. 
The thought of approaching, and communicating with, new individuals can be nerve-wracking. However, a trick in the book is not to treat someone you're trying to be friends with as a stranger. Try to find common ground, so you have talking points and can understand the other person easily. This will help set the tone for the conversation, and the friendship. Consider your exchange as an opportunity to make the other person feel better about them.  Start by extending a handshake or a smile.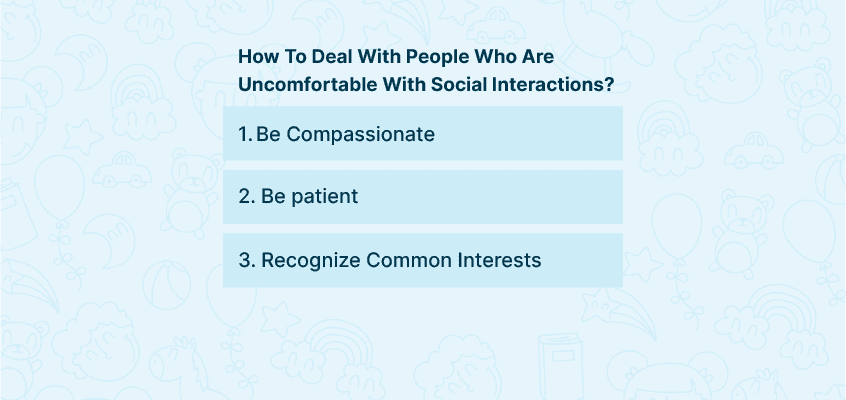 How do you know if someone doesn't want to be your friend? 
Sometimes, we come across people that cease to be our friends after some time. Why does this happen? Let's look at 10 signs someone doesn't want to be your friend–
Makes excuses:

Makes excuses all the time. Keeps themselves occupied at all times. When you need them the most, a good friend will at least have some time for you. 

Only you make plans:

A friend that never likes to hang out with you is most likely distancing yourself from you. 

Frequently Cancels Arrangements:

It's natural for a buddy to cancel plans from time to time. However, if it becomes a recurring issue in your friendship, it could be an indication that they're drifting away from you, particularly if they do not even try to rearrange. 

They don't support you:

Someone who doesn't want your friendship may be unconcerned about your troubles and achievements. A good friendship requires both giving and receiving emotional support.

No interest in your life:

If you want to be friends with someone, they would like to understand you further. However, if they have no interest in your company, they aren't engaged in it. 

Only contact you when they need assistance:

Some people may disappear from your life for months, but when they need anything from you, they suddenly befriend you. 

You put forth all of your efforts:

You may find that you are the one who is pushing forth all of the work and bringing all of the enthusiasm to the partnership, which is not fair. It's just a one-sided situation. 

They don't provide support:

A

buddy who doesn't care about your life or what you're doing isn't a true friend. Whatever we are doing, we all require assistance.
They keep you out of everything:

If you notice that your acquaintance isn't any longer including you in activities and is becoming estranged from you, then your friendship is not reciprocal. 

Only a few quick exchanges:

If the two of you happen to come face to face in person, they'll do their best to keep the conversation short and find some excuse to exit.
What to do if someone doesn't want to be your friend
Friendships fade away as time passes, and people change. If you start noticing that you're the only one trying to reach out and trying to make the first step to talk or make a plan, it's a mark that they're no longer involved in the friendship. But, before you rush to judgment, see if they're all right and if anything is preventing them from trying to contact you or attempting to reach out. 
Try to let go of the people you don't have any longer.
Refocus your attention on something else.
Remember the lessons you learned. 
Don't obsess about a long-forgotten friendship. Instead, get rid of the items that remind you of it. 
Don't keep thinking about the lost friendship: 
Take some time for yourself in your spare time. 
Limit your social media usage: 
Aim to take small steps and to interact with more people: 
You can also reach out to a counselor at United We Care when you tell yourself "my friend doesn't like me". You can also read more about it here.
Make promises to yourself this week to make more chit-chat at work, for instance. You have to prepare yourself to accept the fact that some people are just not meant to stick to you, and it is completely fine. 
How To Deal With People Who Are Uncomfortable With Social Interactions?
At a certain point in our lives, we've all felt socially awkward. Keep these things in mind if you're meeting someone uncomfortable with social interaction:
Be Compassionate:

Step into the shoes of someone who suffers from social phobia. What would most likely make the individual feel at ease? Cook or order their favorite food, for example. Provide discussion threads on topics that they are genuinely enthusiastic about.

Be patient

: When speaking with someone who suffers from social phobia and feels awkward around people, it's important not to be restless. Don't get too subjective too soon, and don't be too loud or impolite. Be aware that in the initial stages of companionship, the other individual may have to proceed slowly. Also, keep in mind that an individual with social anxiety may be a step behind in terms of social skills.

Recognize Common Interests

: Identifying shared interests that you can talk about together is among the best ways of making somebody with social anxiety feel at ease. To understand something about the other individual and what you might have in prevalent, ask open-ended questions.
Conclusion
While trying to make and maintain friendships is an important part of your daily life, finding like-minded people that are willing to communicate one's pleasures, fears, with you can be challenging over a certain time of life. Acknowledging that you aren't everyone's cup of tea can be hurtful but it can also be a great chance to recognize the dear ones who are willing to stick to you through thick and thin.