Stress is the most common part of our lives and can take a toll on our happiness, health, and above all, grades. Not just adults, students are also subject to stress during the course of their lives. It is one of the most challenging aspects that even the most relaxed student will go through around the pressure of studying. Here's an encyclopedia on how students can cope with stress.
Why Students Get Stressed
Universities or schools are not easy to cope with whether you are living at your home with families or in residence with friends. There are several factors contributing to a students' stress:
Balancing between school and part-time jobs
Homesickness, loneliness and relationships
Dissertations or essay writing
Struggling with debts and loans
Use of alcohol and other recreational drugs
Exams
Peer Relationships
These are a few that can increase stress for students and make them consider stress or anxiety counseling, which can be a great way to deal with stress, anxiety and depression.
Stress Factors for Students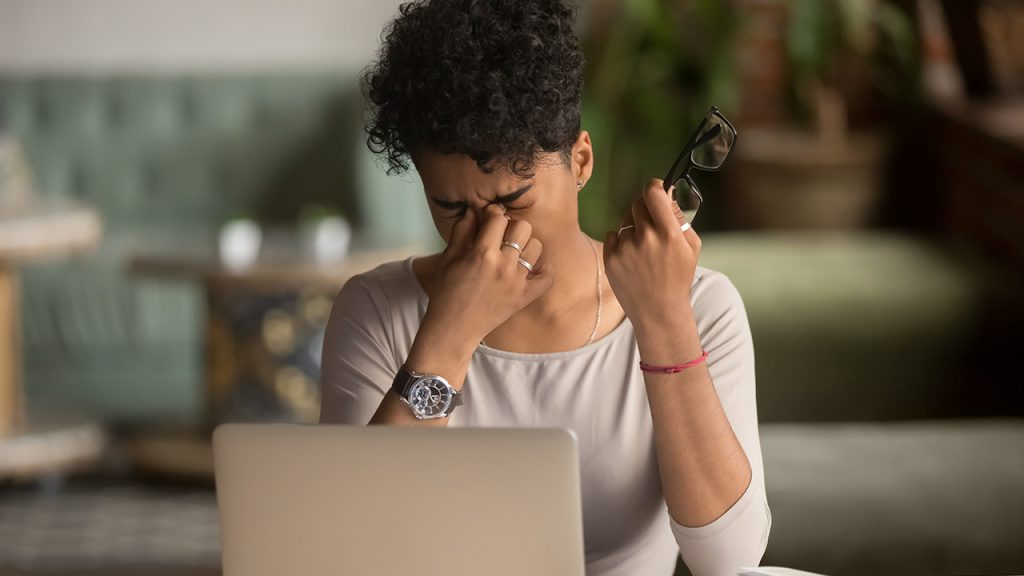 Additionally, stress can be a result of circumstances that can affect students, such as:
Physical
Stress can result in sweating, increased heart rate, butterflies in the stomach, headaches, shaking, and hyperventilating.
Behavioral
This includes avoiding the situation and trying to escape talking about it. For example, inability to concentrate, change in appetite, turning to alcohol or drugs, etc. 
Psychological
Panic, fear, feeling of something bad or paranoia.
The fact is that on a normal level, stress is fine. It helps in managing the resources and trying to exceed our capabilities.
Looking for services related to this subject? Get in touch with these experts today!!
Experts
What is Stress Management?
To define the term, stress management is a set of techniques that helps students to cope with unnecessary situations that might be worrying them. It helps them to analyze the stressors and take necessary measures to eliminate such conditions.
How Students Can Cope with Stress
Here's how students can manage stress:
Mindfulness is one of the relaxation techniques that is used by people to cope with anxiety and stress. This can be tackled with the help of guided meditation or online therapy, but the next best thing is mindfulness. Mindfulness can help in managing the stress while taking care of the mental and physical health of students. Guided meditation and a deep breathing can be a great way to fight off stress levels and lower them. Different mobile applications offer mindfulness practices for students with different self-help books. It can help in analyzing the efforts of the students and focus their minds on positive, relaxing techniques. The United We Care app has many guided meditations and mindfulness resources to help you get started.
Exercise
The best way to shift negative or stressful energy is exercise. A gym session or kickboxing can help in releasing stress and focusing your energy on a single point, rather than letting it take a toll on your mind. Even bike rides or a short walk can help when it comes to clearing your mind of any unnecessary disputes or other forms of stress. Students need to channel their energy in the right direction, and a bit of exercise can help them increase their concentration rather than feeling stressed. As online counselors would tell you, exercise is a great way to induce good hormones with the release of endorphins that can help in focusing and reducing tension. 
Talking to Someone
One of the easiest ways to relieve stress is to write down things that are bothering them and reading it to someone else, preferably a friend, family member or psychotherapist. If a student feels the need to isolate themselves, then it can negatively effect their lives and happiness. The best thing that can be done is to speak to someone that can give reliable advice and help with growth. Seeking online counseling services is a good way to reduce stress levels and face your problems instead of ignoring or overthinking them. This offers significant support to the students that help them cope with stress easily.
Enough Sleep
Getting enough sleep or maintaining a relaxed routine can help in managing stress and mental health. With the plethora of syllabus and study materials, it might be difficult for students to get enough sleep. This can result in them staying awake for a longer period of time. Not getting enough sleep can slowly begin to affect one's mental health and increase stress levels as well. Online therapy for anxiety is a way to ensure that students are relaxed and sleep at a proper time. If the sleeping pattern of the students is maintained, then it will be easier for them to manage stress and focus more on their studying and educational requirements.
Time Management 
Students usually feel under stress during exams and they have minimal time to prepare. Hence, it is best to provide a time management schedule, in certain situations, that can help in working on the whole syllabus easily for the exam. Even psychological counselors advise to break up tasks into smaller modules and manage these smaller chunks to give enough time to each module. This is a great way to work on urgent, important, non-urgent and non-important tasks equally.
Visualization
Another major aspect of keeping stress away from students is visualization. This technique can help students calm down in an effective manner. It is a way in which the students can turn off their stress response and detach themselves from any issue that might be causing unnecessary stress. This can help them to vividly see ways to work, study, and score even higher on exams.
Progressive Muscle Relaxation
Psychotherapists advise people that PMR can be a major stress reliever. Students can practice before bed, during tests, and during other stressful times. It is an ideal way to alleviate stress from the muscles and give them a relaxing environment. This can be a great way to release stress without inducing panic before settling down to study or even during an exam.
Be Organized
The fact many students are not aware of, is that a cluttered table or room can also cause stress or induce a panic-like situation. Hence, students should declutter regularly and be organized in order to increase their study time and productivity. This eliminates the negative aspect of the stress for the students and soothes the mind. Students will also have a fantastic research experience with minimal items on the table, which will impart positivity and help to locate objects while reducing the amount of tension conveniently. This is a great way to put in efforts and encourage students to study.
Music
The best way apart from counseling for depression is to listen to music and let your body flow with the beats. It is a convenient stress reliever for students that can remain calm and composed with cognitive benefits. Students can easily benefit from music while harnessing the power that can clear their minds and help them remain relaxed along the way.
Self-Hypnosis
Have you ever been so mentally tired that all you want to do is get some sleep? We hear you! This is very common with students that are going through stress and anxiety issues. Anxiety counselors would tell you they believe that self-hypnosis can be a great way to boost productivity and manage stress with the help of essential tools. It can help in releasing stress and tension from the student's mind. This helps in focusing on the subconscious mind and autosuggest things that can keep unnecessary stress away.
Healthy Diet
A healthy diet is another aspect which can help students to maintain their mental health in the right manner. A healthy diet helps the students to function easily while aiding their focus. Diet can also lighten the mood and make us feel better about ourselves.
Affirmations & Positive Thinking
Another aspect that psychologists usually like students to follow is to be optimistic. Students need to be positive, and some circumstances add up to their experience. However, the circumstances can be converted or manifested in a better manner with time. For this, students need to follow a positive and optimistic approach to maintain their relationships and better their mental and physical health. As a result, students can obtain better grades and improve their focus on studying. There is no guilt in acknowledging that you are under stress or feeling anxiety. Everyone goes through it – be it adolescents, children, or adults. However, it is essential to know the coping mechanism from unnecessary thoughts and stress that can overwhelm the students and end up having a negative impact on their lives.
Importance of Seeking Help for Stress
Hence, it is essential to get the necessary support and offer stability if you feel that someone around is experiencing stress. These tips are not something that you can learn in a day or two, but you need to understand them and work towards giving your mind the necessary breaks from thoughts. If you feel self-help techniques aren't helping in coping with stress or anxiety, seek help from a psychotherapist immediately. It is very easy to book a virtual session via our homepage.
Unlock Exclusive Benefits with
Subscription