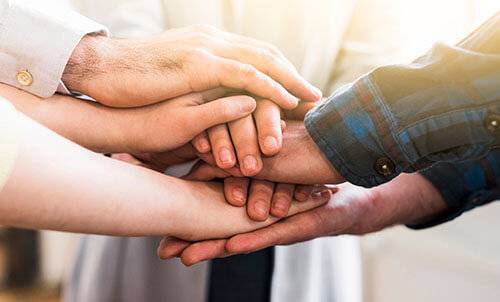 "We believe we can make a difference."
United We Care believes in giving back to the community. Our mission is to support as many lives as possible because every life matters. We have a responsibility to address certain mental health issues and help overcome challenges.
We have the freedom to support communities and causes to impact the world positively. Giving back is important to us, and we want to share this passion with you. UWC Gives Back is a program wherein, with the help of our partners and professionals, we serve our community.
Why
One in four people in the world will be affected by mental or neurological disorders at some point in their lives. Around 450 million people currently suffer from such conditions, placing mental health disorders among the leading causes of ill-health and disability worldwide.
Currently, more than 40% of countries have no mental health policy, and over 30% have no mental health program. Moreoever, around 25% of countries have no mental health legislation.
How

Every UWC professional commits 12 hours annually to assist those who need support, or who may not have the current means.
Advice / Sessions

On chosen days throughout the year, we mark awareness through our professionals via chat, video, live webinars, and workshops.
Expert of the Week
We regularly promote areas of expertise on our panel to ensure we are inclusive of the variety of challenges faced by our community.