Wondering why your little one just doesn't listen to you?
Are you tired of trying all tricks to make your child follow instructions?
This workshop can help you with building a stronger connection & communication pattern with your child so that we are able to develop a stronger talk & listen the connection between the two of you.
Why should you take this course?
If you are a parent who is at their wits end while communicating with your child then this 2 hour program will equip you with tools & skills. It will provide you perspective through inferences that our expert will share with you during the session, also bringing to light the patterns you as a parent are falling into and how to break them.
Learn effective ways to deal with a child's aggression or stubborn behaviour
Identify your patterns as a parent
Build a robust communication style with your child
Creating a safe space for your child to strengthen communication
Effective techniques to instruct your child
How to listen to your child's unsaid language
A pen & paper to make notes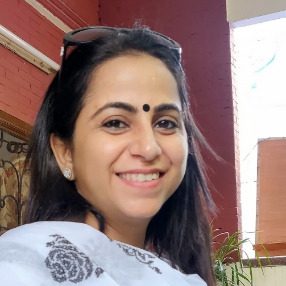 Rashmi Soin is a parenting coach with 8 years of experience of helping hundreds of parents with their everyday parenting issues. She specialises in addressing parent-child conflict related to stubborn behaviour, behavioural issues & lack of emotional regulation.
Parenting is the toughest task in the world and while there may be a number of people telling you how to parent the right way, there is no perfect way to do it. However, with guidance from experts you can learn an effective way to speak the language of your child to make sure you build a healthier bond with them. A child's stubborn behaviour would only be reflective of the missing communication pieces between the two of you and those can be fixed easily through a parenting coach's advice. This group session will help you get started on the journey but if you need further help with parenting you can explore our content repository for more information or speak to an expert for further guidance.